New Principal Named at O'Connor & Drew P.C.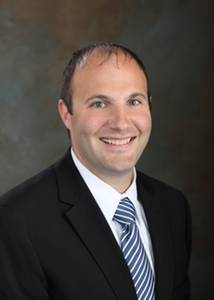 January 17, 2017. Michael Hammond, a resident of Braintree Massachusetts, has been named Principal at CPA firm O'Connor & Drew P.C., also of Braintree, Massachusetts. Michael has been the Director of IT Audit & Security with the firm since 2012. As the director of OCD Tech, the IT Audit & Security division of O'Connor & Drew P.C., Michael has developed a specialized team focusing on IT reviews, security vulnerability and penetration testing.
With over twenty years' experience, Michael brings extensive Information Technology expertise to O'Connor and Drew in various disciplines, including operations, control design and testing. Prior to O'Connor & Drew, Michael was Vice President at a multinational financial services firm and is a veteran of the United States Air Force.
Established in 1949, O'Connor & Drew, P.C. is one of the most well-respected regional accounting firms in New England. We are proud to say that we have operated independently for over sixty years. With a strong focus on automobile dealerships, higher education institutions, employee benefit plans, manufacturers, distributors, governmental entities, and not-for-profit organizations, we are a full-service firm that thrives on close business and individual client relationships. We are committed to providing creative, innovative solutions to our clients.
More information about O'Connor & Drew P.C. or OCD Tech can be found at www.ocd.com & www.ocd-tech.com